Advanced Dental Services & Technology - Marlton, NJ
State-of-the-Art Dental Technology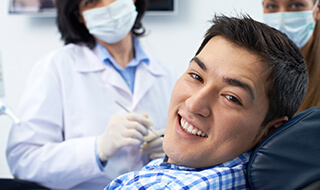 Dental technology has transformed the way we're able to treat our dentistry patients. At the South Jersey Center for Dental Medicine, we use a wide array of innovative dental techniques and technologies to provide the most comfortable, effective dental care — from advanced diagnostic tools like digital x-rays and intraoral photos to comfortable local anesthesia using the Wand. Call our dentistry team to find out more about advanced dental services and technology at our Marlton, NJ dental office or schedule an appointment with us today! Our Marlton, NJ dental office welcomes patients from nearby Cherry Hill and Voorhees.
Intraoral Cameras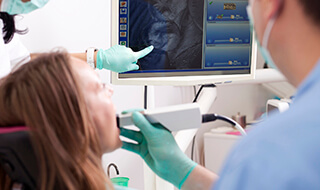 When it comes to dental care, the dentist always has an advantage because we can clearly see the areas of your smile that need attention. In the past, we relied on mirrors to give patients a general idea what we were talking about — but today, we can use state-of-the-art intraoral cameras to capture crystal clear images of any part of patients' smiles. These photos are immediately viewable on chairside monitors, where Dr. Vidya Kini Kukkundur and her team can review areas for concern, explain treatment options, and help you confidently choose the dentistry services that best suit your needs.
Digital X-Rays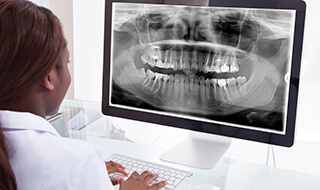 Digital x-rays allow us to quickly and easily view images of the internal structures of your teeth on our chairside monitors. Traditional x-ray images had to be developed into large, low-definition images that were only viewable on special light boards. Digital x-rays offer clearer, more accurate images that can be enlarged or enhanced as needed. The digital files are easily stored and can be transferred immediately to dental specialists and insurance providers.
The Wand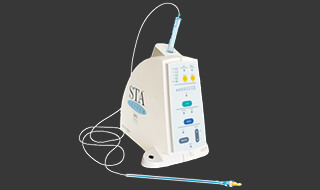 If there's anything patients enjoy less than going to the dentist, it's getting a shot. When you combine the two, it's a recipe for stress and discomfort. That's why our team uses the Wand. This state-of-the-art general anesthesia administration system uses computers to ensure the exact amount of anesthetic is delivered to the precise treatment area. Traditional local anesthesia will numb large areas of the mouth, but the Wand only numbs the area we'll be working with. That means you won't be uncomfortable for large parts of the day, unable to speak clearly, or need to wait for an hour or more to eat.