Cosmetic Bonding – Marlton, NJ
Easy & Cost-Effective Method for Improving Your Smile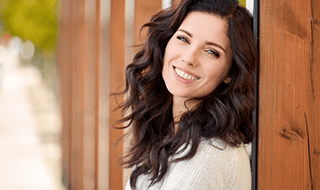 Having one or several minor dental imperfections in your smile can sometimes take a toll on your oral health and self-esteem. The good news is that you don't have to settle for a grin you aren't proud to show off. Our team can easily address minor dental flaws with cosmetic bonding in Marlton! By using composite resin, we'll be able to improve the color, shape, and size of your pearly whites in no time. Keep reading to learn more or call our office if you wish to schedule your initial consultation.
Why Choose South Jersey Center for Dental Medicine for Cosmetic Bonding?
Passionate & Highly Trained Dental Staff
Use State-of-the-Art Dental Technology for Lifelike Results
Offer Financing Options for Affordable Treatment
What Is Cosmetic Bonding?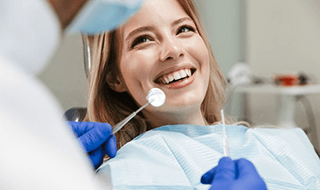 This cosmetic service involves using tooth-colored composite resin to help enhance the size, shape, and color of your teeth. The process is cost-effective and can easily address several dental imperfections, such as stains, chips, cracks, and gaps. The material is also biocompatible, so it doesn't have any issues with bonding seamlessly with the rest of your smile.
Our team will mold the resin to match your desired results before hardening the substance with UV light. You also shouldn't expect any lingering taste after your treatment, as the composite material will be metal-free and healthier for your mouth.
Who Is a Good Candidate for Cosmetic Bonding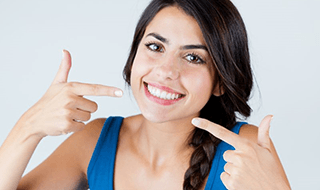 Almost anyone who wants to fix or improve minor damage or flaws in their smile can be eligible for cosmetic bonding. If you wish to brighten the shade of your teeth, close a visible gap, or enhance the shape of your pearly whites, then this treatment may be ideal. The best way to know if this procedure is right for you is by undergoing an initial consultation with our team so that we can assess your oral health and provide our expert insight.
The Dental Bonding Process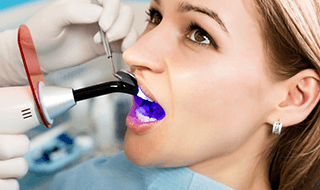 Your cosmetic bonding treatment will begin with our team evaluating your oral situation and determining if this procedure is a good option for you. If so, we can begin your process. Since the treatment is non-invasive, we may not even need to provide a local anesthetic to keep you pain-free during your visit. Your dentist will then sculpt the composite resin over your affected teeth, use a special UV light to solidify your results, and then verify that your treatment is satisfactory. The entire process can be completed in a single visit, and then you'll be on your way to enjoy your newly improved smile!
The Benefits of Cosmetic Bonding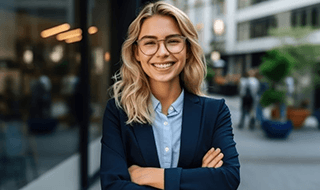 If you're considering cosmetic bonding for upgrading your pearly whites, you can be sure to enjoy numerous advantages, including:
A versatile process for addressing several dental flaws simultaneously
A straightforward treatment plan
A cost-effective method that works with any budget
Durable and natural-looking results that can last over a decade with proper care