Preventive Dentistry - Marlton, NJ
Keeping Smiles Healthy & Happy
Preventive dentistry is the the most beneficial and cost effective path to a healthy mouth, attractive smile, and pleasant breath. Regular dental checkups and teeth cleanings (prophylaxis) are key to preventing oral and dental disease. Ensure a bright future of trouble-free and pain free oral happiness with a strong preventive dental program. We can help with preventive dentistry in Marlton, NJ!
Dental Checkups & Teeth Cleanings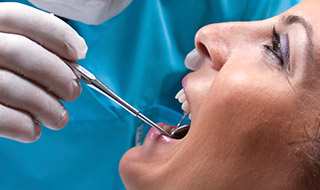 The South Jersey Center for Dental Medicine team encourages patients of all ages and stages of dental development to visit our dental office at least two times each year. These regularly-scheduled visits allow us to develop a real partnership with you, to help you achieve and maintain a healthy, long-lasting smile.
Recare exams at our Marlton, NJ dental office include three main components:
Diagnostics – We use digital images, x-rays, and a visual and tactile examination to gather information about the internal and external structures of your teeth and face. By pinpointing areas of concern in the earliest stages, we can help prevent advanced dental damage and provide the most conservative treatment options. Our diagnostic evaluations include screenings for all of common oral health conditions, including tooth decay, gum disease, and teeth grinding, as well as screening for oral cancer, TMJ dysfunction, and signs of systemic disease.
Professional teeth cleaning – Our skilled hygienists will carefully remove plaque and tartar buildup from your smile. They can also answer any questions you may have about at-home hygiene, and provide recommendations for oral health care products.
Treatment planning consultation – Dr. Vidya Kini Kukkundur will discuss the findings of our examination and answer all your questions. We'll partner with you to develop a treatment plan that meets your oral health care needs, schedule, and budget.
Visiting us every six months is typically enough to keep your healthiest smile, but at times, we may encourage patients to visit more frequently. People who have gum disease or are at a higher risk of tooth decay may especially benefit from additional visits to our dental office.
Children's Dentistry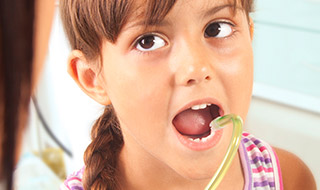 We are happy to welcome your child to the South Jersey Center for Dental Medicine! We offer a number of treatments specifically geared toward developing smiles, but our chief concern is to make sure children have safe, comfortable, fun first dental experiences. Many patients who have dental anxiety say a negative experience from their childhood led them to fear the dentist. Our goal is to set your little ones on the road to a lifetime of happy and healthy smiles!
Family Dentistry
If finding a dentist near you that offers comprehensive dental care to the entire family is the ultimate goal, you've come to the right place. Our team delivers fully tailored, personalized approaches when dealing with patients of all ages. You no longer need to worry about driving all over town trying to get everyone to their appointments. You can now all come to one convenient location to receive the same, great, high-quality dentistry you deserve.
Learn More About Family Dentistry
Nightguards for Bruxism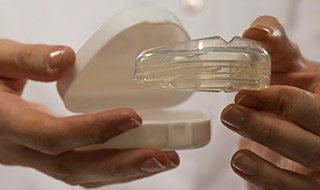 If you grind or clench your teeth at night, you may be experiencing a common oral health condition known as bruxism. If you begin to notice dental damage or wear, headaches, or other common side effects of teeth grinding and clenching, let our team know right away. While it may seem impossible to break an unconscious habit, we can help protect your teeth by crafting custom mouthguards that place a barrier between the upper and lower teeth.
Oral Cancer Screening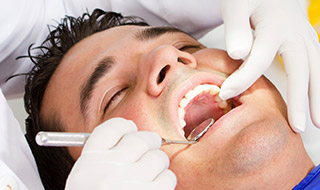 At the South Jersey Center for Dental Medicine, we're concerned with your overall oral health. Oral cancer affects thousands of people each year, and more than half of those diagnosed this year will not live five years beyond diagnosis. With regular oral cancer screenings, we can detect precancerous and cancerous cells earlier, increasing the chances of early detection and successful treatment. Dr. Vidya Kini Kukkundur includes screenings for oral cancer as part of every dental checkup.