Children's Dentist – Marlton, NJ
Keeping Young Smiles Healthy For Life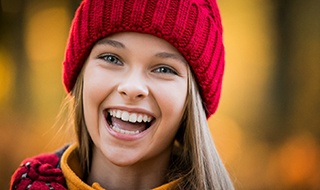 Adults are not the only individuals who need regular dental care. Infants, toddlers, children, and teens are prone to cavities, gum disease, and other oral health problems too. This is why our childrne's dentist in Marlton, NJ, Dr. Vidya Kini Kukkundur, at South Jersey Center for Dental Medicine is ready to help your little one's teeth and gums grow and develop into happier, healthier smiles. Providing children's dentistry services designed to prevent tooth decay and encourage stronger tooth enamel, our dentistry team will discuss positive at-home oral healthcare techniques to help your child get excited about oral hygiene. Contact us today to schedule your child's next dental appointment.
Dental Checkups & Teeth Cleanings for Kids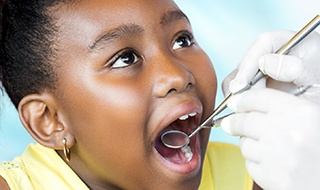 Every six months, you should plan to bring your child in for a regular dental checkup and cleaning. It is during these visits that our team can check for changes in their bite, proper tooth eruption, signs of decay or gum disease, and other potential oral health issues.
Through early detection, we can pinpoint problem areas and mitigate worsening symptoms. We'll eliminate accumulated plaque and tartar and provide you and your child with helpful tips to use at home to ensure healthy teeth and gums in between appointments.
Dental Sealants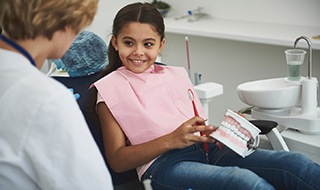 A child's molars and premolars can be hard to reach when brushing. This is why we recommend dental sealants for those whose permanent teeth are now in place. These back teeth contain many pits and grooves that can easily trap harmful bacteria and food particles, leading to cavity development. To minimize their risk and better protect these pearly whites, we can apply a dental sealant over the chewing surfaces, creating a barrier between the tooth enamel and anything attempting to penetrate and break down the tooth structure. With regular care, dental sealants can last 10 years or more.
Fluoride Treatment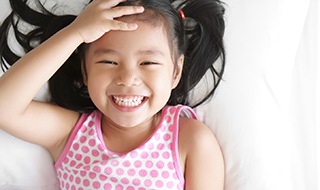 As a natural mineral, fluoride is commonly found in fruits, vegetables, tap water, and toothpaste. Many dentists believe in its power to strengthen enamel and combat tooth decay, which is why we offer fluoride treatments. During your child's regularly scheduled appointment, we can quickly apply fluoride to the surfaces of their teeth. As a result, their pearly whites will remain safeguarded against bad oral bacteria in between appointments.
The application process is painless and easy to perform, taking only a few minutes before you and your child can resume normal activity.
Tooth-Colored Fillings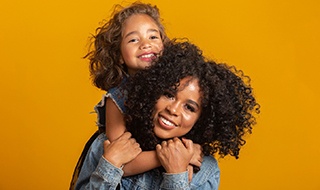 Once a cavity forms, it's essential that our team take action to minimize the spread of decay. Our dental experts will visually examine and use enhanced digital imaging to identify the problem area before formulating a treatment plan to address the issue. Likely, we will suggest a tooth-colored filling. Instead of relying on traditional amalgam that can shine a spotlight on your child's dental work, we can fill the tooth with a composite resin that is matched to their natural tooth color, allowing it to blend in seamlessly while sealing off the tooth from future reinfection.
Athletic Mouthguards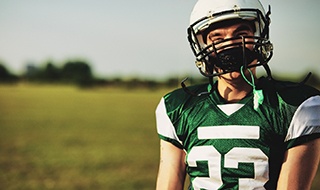 Does your child love to play sports? If so, you need to make sure they're equipped with a customized athletic mouthguard. Helmets, knee pads, shoulder pads, and other necessary equipment are vital components to playing a safe game, but if their teeth and gums are not properly protected, they risk knocking out a tooth or suffering other dental injuries while on the field, court, or track.
With a customized mouthguard, your child can wear a comfortable oral device that protects their smiles from serious damage and keeps them out of the emergency dental office.