Emergency Dentist for Marlton & Voorhees
Providing Root Canals & Other Urgent Dental Care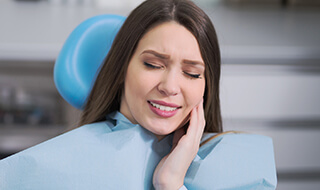 When dental emergencies occur, the last thing you want is to feel like you have no one to turn to. Many dental offices don't prioritize dental emergencies, but the South Jersey Center for Dental Medicine team is here whenever our patients need us — and that includes when you're experiencing a dental emergency.
Joseph A. Sandberg, DMD, MAGD or one of his knowledgeable team members is always available to answer your call. Whenever possible, we'll schedule an appointment on the same day you phone our office. If we're unable to provide treatment on the day you call, we'll walk you through at-home care over the phone or direct you to contact your local emergency room. If you're unsure your situation requires urgent dental care, we encourage you to contact our team anyway. The sooner we get started correcting your smile concerns, the more likely we'll be able to offer a conservative, minimally-invasive treatment plan.
Root Canal Therapy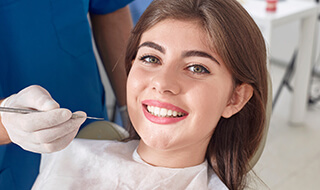 If you experience a severe toothache, lingering sensitivity to temperature changes, or notice your tooth has become discolored, you may be in need of root canal therapy. This procedure is necessary when damage or decay accesses the innermost layers of teeth, or the part known as the "pulp," where the nerve system of the tooth is housed.
Root canals used to have a reputation for being painful, but new techniques and instrumentation make root canal faster with little to no discomfort. These procedures actually relieve the painful toothache caused by damage or decay directly affecting the nerves. To perform a root canal, Dr. Sandberg begins by removing the damaged tissue, pulp, and nerve. Then, we refill and seal the damaged tooth. In most cases, we also need to place a dental crown to restore strength and protect the tooth from further damage. We may also recommend a course of antibiotics to prevent further infection, if theroot canal is needed because of infection or decay.