Dedicated Dentist – Marlton, NJ
Get to Know Dr. Vidya Kini Kukkundur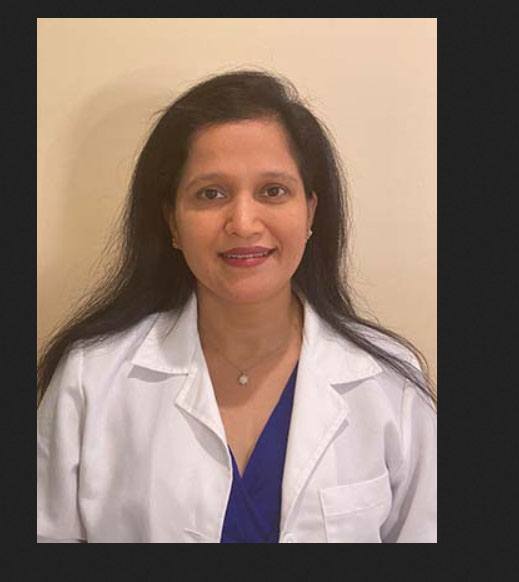 Dr.Vidya graduated from NYU College of dentistry in 2008 and has been practicing dentistry in South Jersey for 13 years. She is a caring, experienced and committed dental professional. Dr. Vidya truly believes that dentistry is not just about fixing teeth, but also listening to patients' concerns, spending quality time with them to understand their needs, and building personal relationships. She wants to create an exceptional experience while rendering treatment in a calm, comfortable atmosphere. She has also been dedicated to continuing education programs to stay up to date on the latest techniques and technologies in order to ensure that patients receive the highest standard of care possible. Interested in learning more about her? Just keep reading below.
Why Did You Decide to Become a Dentist?
Dr. Vidya grew up in Manipal, India, and she used to see countless dentists and doctors visit her dad's store. During those visits, she'd often ask them questions; she also regularly visited the university dental hospital, where she has plenty of exposure to the dental environment. All of this inspired her to become a dentist one day, and she's never regretted that decision for a second! Providing quality brings her true happiness, and she's very grateful for her dad in particular, who has encouraged and motivated her every step of the way.
Where Did You Study Dentistry?
Dr. Vidya completed her Doctor of Dental Surgery at the New York University College of Dentistry. She loves working with people and is committed to providing the highest standard of dental care by improving patients' appearances and creating healthy, beautiful smiles. Today, she treats patients of all ages, including adults, children, and those with extreme dental anxiety.
Dr. Vidya is a member of the American Dental Association, NJ Dental Association, Southern New Jersey Dental Society, and Spear Education.
Outside of the Dental Office, What Do You Like to Do?
Dr. Vidya resides in Medford with her husband Vasudev, who is a software engineer. She has two sons named Rahul and Ashwin who are currently attending college. When she has free time away from work, one of her biggest priorities is being with loved ones. She also enjoys traveling with family and friends to different parts of the world!