About Our Dental Office - Marlton, NJ
Learn More About Our Marlton Dental Office
Welcome to the South Jersey Center for Dental Medicine! Dr. Joseph A. Sandberg and our entire dentistry teamlook forward to welcoming you into our state-of-the-art dental office, where we know you will feel right at home. We offer Marlton and South Jersey families superior dentistry as well as the individualized dentistry service — dental care that's so good we've even won awards for it.
We truly care about you and your oral health, and you can always rely on us to recommend treatments that are in your very best interest. With over 30 years of experience practicing in Marlton, Dr. Sandberg is a true expert in the comprehensive dental care that will keep you and your loved ones smiling for years to come.
By providing one-on-one care with comprehensive services all under one roof, we know we're providing Marlton, and Voorhees residents with something a little different than what you're used to: exceptional dentistry, personalized just for you. Take some time to learn more about us, then schedule an appointment at the South Jersey Center for Dental Medicine today!
1-on-1 Care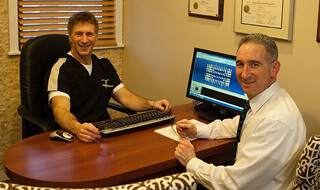 Dr. Sandberg and our team look forward to developing lifelong relationships with each and every one of our patients. We want you to become part of our extended "dental family". We believe you are best served with the continuity of a well designed and executed dental care strategy. You can feel comfortable that we will be there for you. It is this level of care and concern that creates our loyal patient following.
Always On Time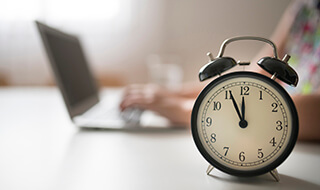 At the South Jersey Center for Dental Medicine, we value you — and that means we value your time, too. We know when you're at the dentist, there are a million other places you could be; so we promise to never over- or double-book appointments. That way, we can get to you right on time. Don't spend another minute waiting on your dentist to work you into their busy schedule. Instead, we will do our best to accommodate your schedule.
All Under One Roof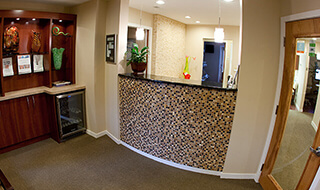 Dr. Vidya and Dr. Sandberg have extensive experience in a number of treatments that other dentists frequently refer to outside specialists, like dental implant placement, complex root canals, and teeth extractions. Visiting the South Jersey Center for Dental Medicine helps to ensure that you and your family can receive all the services you need under one roof — so you'll likely never have to worry about leaving the dental office you already know and trust for quality care.
Convenient Hours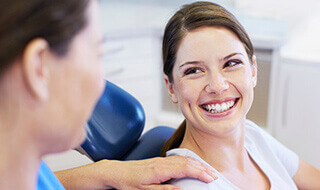 We know sometimes you simply can't take time off work or school — even if you really need to see the dentist. You shouldn't have to rearrange your schedule to receive dental care. When your dentist is open at convenient hours, it's easier for you to stay on top of the preventive attention that keeps your teeth and gums healthy. We're open when you need us to be, so come by the South Jersey Center for Dental Medicine at the time that suits you best!
Unmatched Experience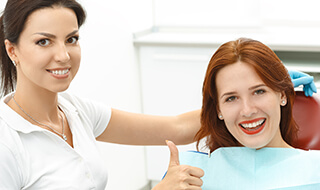 Dr. Joseph A. Sandberg has been providing care for South Jersey for over 30 years — and that's a lot of smiles served. At the South Jersey Center for Dental Medicine, he and his team offer truly unsurpassed care thanks to extensive experience in a wide range of procedures. Dr. Sandberg graduated second in his class at the University of Pennsylvania School of Dental Medicine, and he has continued excelling in formal and continuing education opportunities since. Take advantage of our unmatched dental experience!
We Truly Care – Giving Back
The way we see it, providing high-quality dental services through the South Jersey Center for Dental Medicine is just one way we're giving back to our community. Dr. Sandberg is highly committed to volunteering his two passions — flying and medical care — through the group called Patient Airlift Services. Here, he serves as a command pilot, flying patients from their home airports to the specialty care medical centers they wouldn't otherwise be able to reach for vital treatments. It's a crucial service that only an experienced, compassionate pilot like Dr. Sandberg can fill. He and his team also regularly participate in events like the local initiative called "Give Kids a Smile," where we offer preventive and restorative dentistry for low-income families in our community. Read More About what Dr. Sandberg is doing to give back here.
We know we have the opportunity to truly make a difference in our community — and so we strive to offer our services at every opportunity.
Photos From Angelflight Trips: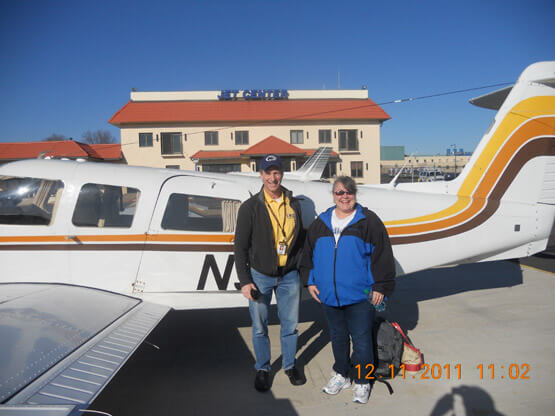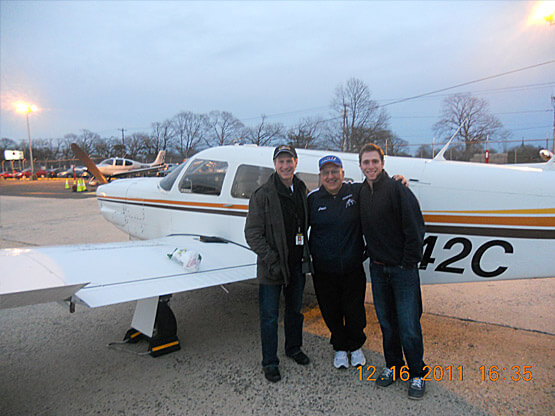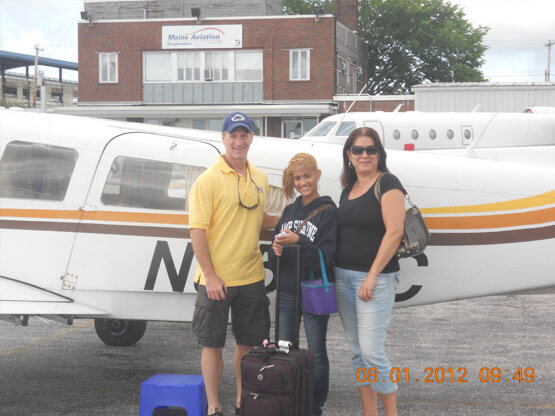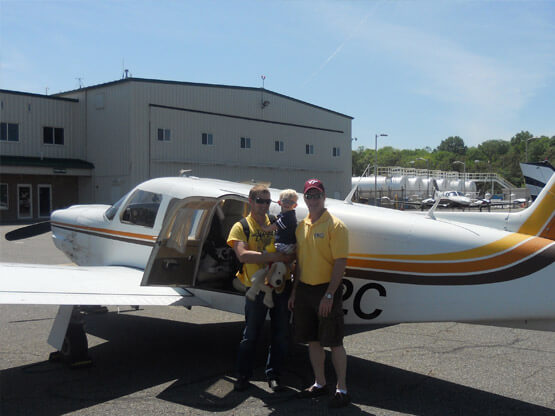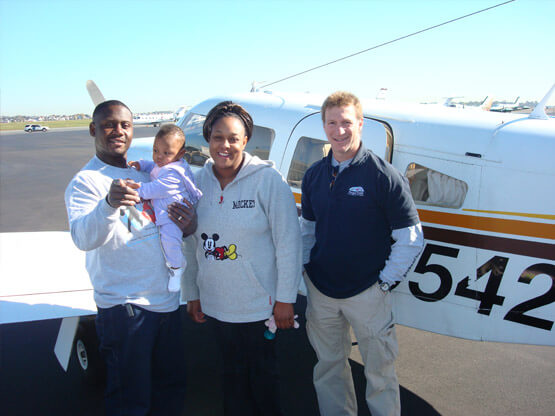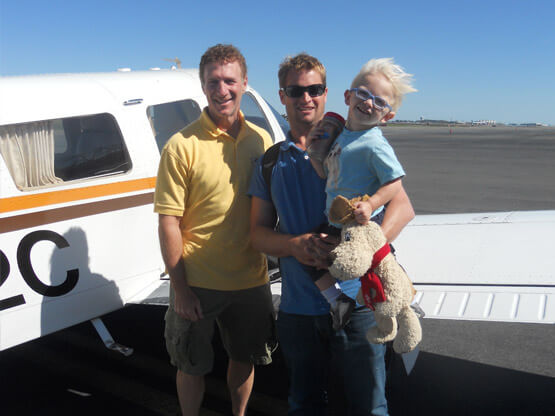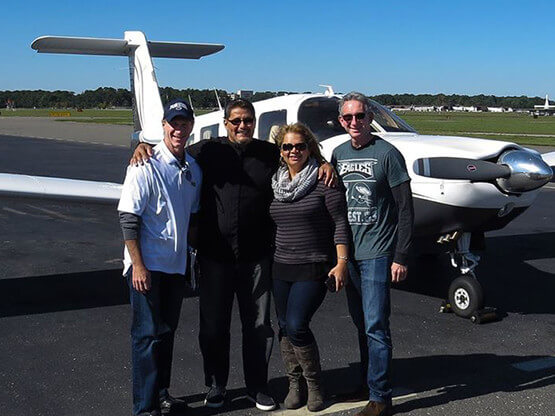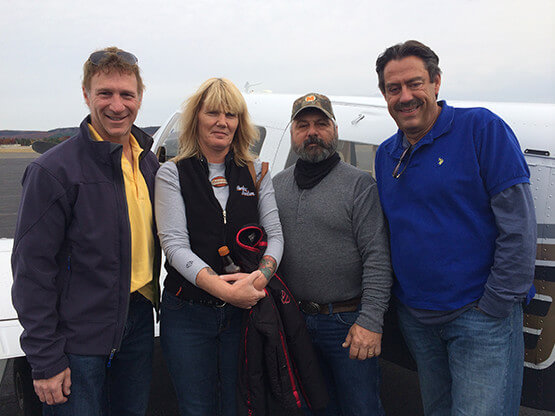 More to Explore