Full Mouth Reconstruction – Marlton, NJ
Completely Renew Your Smile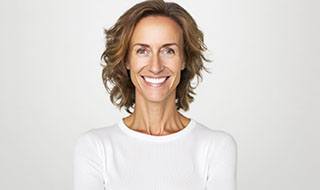 Some patients come to our Marlton dental practice with a number of serious oral health concerns, such as missing teeth, decay, worn-out restorations, gum disease, and more. If that is true of you, we invite you to come in for a restorative dentistry consultation. Our team will assess your needs and design a customized treatment plan, known as full mouth reconstruction, to completely renew your smile, end your oral pain, improve your appearance, and more!
Why Choose South Jersey Center for Dental Medicine for Full Mouth Reconstruction?
Partnered with Local Dental Implant Specialist
Experienced & Highly Skilled Dental Team
Functional & Natural-Looking Results
Is Full Mouth Reconstruction Right for Me?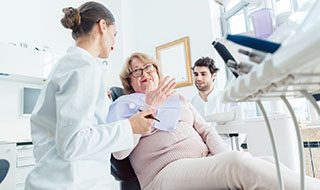 Full mouth reconstruction may be ideal for you if you struggle with severe or complex dental problems. This service can address missing teeth, worn-down teeth, nonfunctional restorations, and more. It has the potential to end the discomfort you feel when you eat various foods, as well as the embarrassment you may experience when you smile in public. It could drastically improve your overall quality of life!
The Full Mouth Reconstruction Process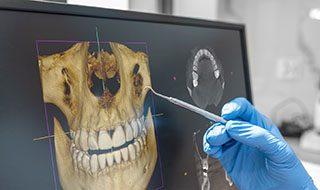 The full mouth reconstruction process starts with a consultation. Your dentist will examine your mouth and ask you some questions to learn about your desires and goals. From there, our team will be able to put together your treatment plan. Digital Smile Design software, along with wax models, can help you visualize your end results and give you something amazing to look forward to!
Here are some of the specific procedures that might be part of your full mouth reconstruction:
Gum disease therapy to rid your mouth of harmful infections
Dental implants or other forms of tooth replacement to fill in gaps in your smile
Fillings, crowns, or other restorations to strengthen your teeth or replace worn-out restorations
Cosmetic services to put the finishing touches on your new look
Depending on the details of your treatment plan, your full mouth reconstruction could take anywhere from a few weeks to several months or longer.
Understanding the Cost of Full Mouth Reconstruction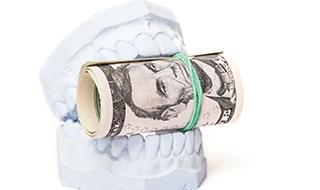 The cost of full mouth reconstruction varies from patient to patient. It depends on which procedures you undergo, as well as the extent of those procedures. During your consultation, we will be able to discuss specific numbers with you. Most patients are eligible for low-interest financing, and our team can help you file insurance claims or sign up for our in-house discount plan.
Although full mouth reconstruction might seem pricey at first, you can be confident that it is a worthwhile investment in your overall wellness and your quality of life!