Six Month Smiles – Marlton, NJ
A Faster Way to a Straighter Smile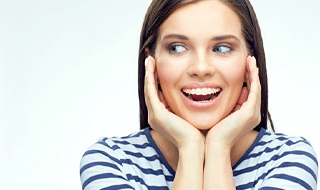 Are you looking for a faster way to a straighter smile? With Six Month Smiles, Dr. Joseph Sandberg can help you achieve greater oral health and a more aesthetically pleasing smile! Using clear brackets and natural-colored wires, Six Month Smiles from our Marlton, NJ orthodontist works the same way as traditional braces, only faster! Plus, one of the added advantages to this orthodontic treatment is that they're hardly noticeable, so you don't have the unsightly appearance of donning a mouth full of metal. To get started, contact our dental office to schedule an appointment with Dr. Sandberg today!
How Does Six Month Smiles Work?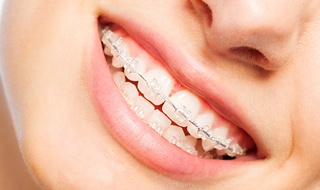 Using clear or tooth-colored wires and brackets, Six Month Smiles is an accelerated orthodontic treatment method that gently moves your teeth into correct alignment. One question people often ask is, "If they work just like traditional braces, how you can be finished with treatment in six months?"
The way Six Month Smiles work is they only shift the teeth that are visible when you smile! Your front teeth, which are those that will receive treatment, can move much more quickly than the rest of your teeth. This method of orthodontic treatment allows your teeth to gently and discreet move into the right position, improving the look and functionality of your smile.
Benefits of Six Month Smiles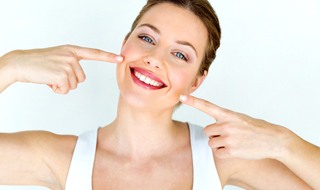 It is obvious that the greatest benefit of Six Month Smiles is that you can achieve a straighter smile in just six months, but there are other benefits as well, including:
Discreet treatment – The brackets and wires are clear or tooth-colored, which means it is hard for others to notice you are receiving treatment.
Minimal discomfort – Because this method of treatment doesn't use as much force as traditional braces, you will experience less pain and discomfort with Six Month Smiles.
Improved appearance – Your smile is the first thing people notice about you, so with a straighter smile, you can feel better about the way you look.
Better oral health – Straighter teeth make it easier to keep your mouth clean and healthy. It reduces your chances of developing tooth decay and gum disease.
Tips to Living with Six Month Smiles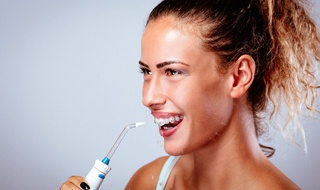 Since you are introducing a foreign object into your mouth, you can expect a bit of an adjustment period after receiving your Six Month Smile braces. Some tips to follow to make this time easier to navigate include:
Avoid hard or sticky foods – These can damage your brackets and wires.
Maintain good oral hygiene – Apart from brushing and rinsing, use a water pik to clean between your brackets and wires.
Protect your teeth – If you engage in sports or outdoor recreational activities, wear a mouthguard to protect your mouth from injury.