Our Oral Health Savings Plan
No Insurance? No Problem!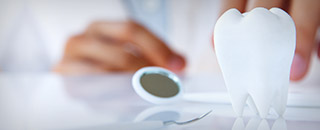 Everyone wants an attractive and healthy smile. Now, even if you don't have dental insurance, we can help. This is not an insurance, but a membership plan that provides discounts on all of our dental procedures. It also includes two exams and two cleanings, along with check-up x-rays each year.
How Does it Work?
Annual Membership Fees
Primary
Member $319
Spouse and Dependent
Children Age 14 & Older $294
Children
Under Age 14 $224
Membership Includes:
2
Cleanings
2
Recare Exams
Annual
Bitewing X-Rays
10% Savings on
ALL Dental Services
Save $86 - $111 on cleanings & checkups and up to $500 on any other dental treatment.
Compare to Traditional Insurance
Oral Health
Savings PlanTraditional
Insurance

Deductible

None$30-100

Pre-existing Conditions

None?

Cosmetic Services Included

YesNo

Dental Implants Included

YesNo

Adult Orthodontics Included

YesMaybe
Terms and Conditions
In order to offer the substantial savings plan, we must adhere to the following policies:
The one year membership must be paid in full at the time of enrollment.
The membership will be valid for one year from the date the annual fee is remitted.
All treatment fees are due and payable at the time service is rendered.
All fees for treatment requiring multiple visits are due at the first visit.
Up to $500 in discounts per person.
South Jersey Center for Dental Medicine reserves the right to refuse treatment and/or terminate this membership without notice if the member's account becomes delinquent at any time.
Exclusions:
Procedure fee courtesies offered under this plan shall not apply to any treatment already in progress prior to enrollment in the plan and may not be combined with dental insurance benefits, any other discounts, promotions or financing plans.