Invisalign in Marlton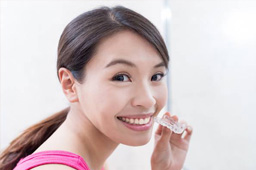 Many patients know that a straight smile looks great, but they don't necessarily know that straighter smiles are also healthier. Another thing that many patients don't know about straighter teeth is that you don't need to receive traditional bracket and wire treatment to achieve the flawless smile you desire. Instead, let the Marlton dentist and team at the South Jersey Center for Dental Medicine talk to you about Invisalign alignment tray orthodontics. These clear alignment tray orthodontic solutions allow patients to achieve straight, beautiful smiles in less time while looking their very best. If you want to learn more about Invisalign or any of our other treatment options, please don't hesitate to contact us today. We look forward to helping you with all of your oral health and hygiene goals.
How Invisalign works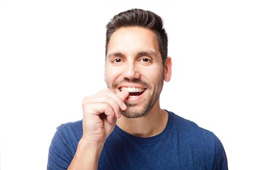 Traditional braces use wires connected to brackets that attach to the front surfaces of teeth to place pressure, moving smiles into position. Invisalign alignment tray orthodontics complete the same process using a series of clear plastic aligners. Each set of alignment trays is molded to reflect your smile one step closer to the ideal position. When you wear the aligners for about two weeks at a time, the pressure shifts your teeth into this new placement. Then, you exchange the current set of aligners for the next set in the series. Over the course of about twelve months of treatment, your teeth will be gently shifted into their ideal position.
Benefits of Invisalign
While Invisalign is not necessarily the best orthodontic solution for every patient, there are numerous benefits for those who do choose treatment using Invisalign, including: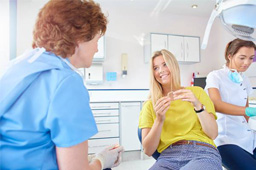 Saved time – throughout treatment you'll have fewer, shorter office visits and overall treatment time is significantly shorter than traditional orthodontics.
No hassle – you won't need to change your diet or oral hygiene routine. Simply remove your oral appliance and enjoy all of your favorite foods and complete your regular oral hygiene routine.
Look great – throughout treatment, you'll have a perfectly natural smile you'll be proud to share thanks to the close-to-natural looking, clear alignment trays.
Complete comfort – the smooth aligners will not create any soft tissue irritation, and most patients find this treatment method more comfortable than traditional bracket and wire braces.
Cost of Invisalign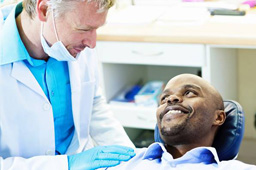 The costs of Invisalign treatments varies depending on the number of aligners needed and the length of treatment time. However, patients typically spend about the same amount on alignment tray orthodontic treatment that they would for traditional orthodontics. Today, dental insurance providers typically provide the same percentage of coverage for Invisalign, which further reduces the out of pockets costs of care. Before we begin your Invisalign treatment plan, we'll go over each step of the process and the costs associated to ensure you are never surprised by the costs of your dental treatment.