Family Dentistry – Marlton, NJ
Treating Marlton Families with a Personalized Approach
Are you looking for a family dentist? Do you want the rest of your family to receive the same great level of care as you do? It can be hard trying to keep up with various dental appointments and which child needs to visit the appropriate specialist. This is why our team at South Jersey Center for Dental Medicine is pleased to offer family dentistry. By delivering effective and life-changing treatment for patients of all ages, we can build healthy habits, repair damaged smiles, improve oral function, and ensure the future of your family's smiles. Call us today to schedule appointments for you and your loved ones.
What is Family Dentistry?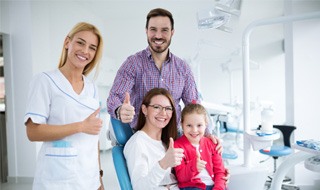 Family dentistry focuses on caring for smiles no matter their stage of life. This can include children, teenagers, adults, and seniors. Providing high-quality dental care all under one roof eliminates the need for individuals to drive all over town attempting to make it to various dental appointments. It also helps to keep all dental records in one location, which makes it easier to monitor any changes to your oral health.
Benefits of Seeing a Family Dentist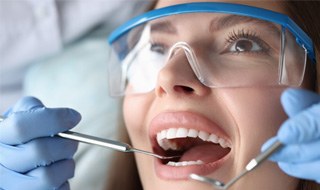 Choosing to see a family dentist has its unique benefits, some of which include:
The ability to save time by staying in one location for all your family's oral healthcare needs
Comprehensive services that are designed to cut down on referrals to outside specialists
Peace of mind knowing that your loved ones are receiving top-of-the-line dental care
Dental records are housed in the same location for easy retrieval
A dental team that ensures optimal comfort and compassion when treating your family
A dentist you can trust and build a relationship with that will last for years to come
Family-Friendly Services Offered In-House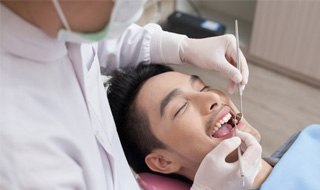 When it comes to seeing a family dentist, you may wonder which types of services are readily available to everyone you love. At South Jersey Center for Dental Medicine, we are pleased to provide:
Dental checkups and cleanings
Children's dentistry (i.e., fluoride treatment and dental sealants)
Restorative services that include tooth-colored fillings, dental crowns, and tooth replacement
Cosmetic services that include teeth whitening, metal-free dental restorations, and cosmetic bonding
Emergency dental care (i.e., tooth extractions)