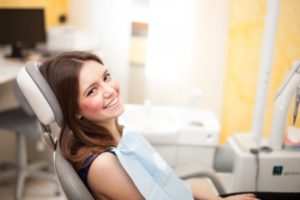 Think back to the last time you went to the dentist. What treatment did you have completed? Was it a simple cleaning or perhaps to have an impression taken for a dental crown or filling? Either way, using dental insurance can make a big difference in saving costs on dental care. Unfortunately, these benefits you used previously are likely to reset once the new year comes around.
To avoid wasting any money you spent on dental insurance, you need to get scheduled as soon as possible! Here's why.
Dental Insurance Will Expire
Dental insurance is often referred to as a "use it or lose it" insurance because the benefits you pay for won't be available on January 1st. Any benefits you had, whether they were a simple cleaning or restorative dental treatments, will reset after December 31st. This is often the case for PPO plans and Flexible Spending Accounts (FSAs.)
While some FSAs allow you to use unspent dollars in the new year, it's often at a discounted rate. Regardless of the plan you have, you should always try to schedule your treatments so you can use all your benefits before the year is up.
The Average Person Loses Money on Unused Benefits
According to the American Dental Association, the average American with dental insurance only uses approximately $323 of dental benefits per year. That's despite the fact that their annual maximum totals as much as $1,250. The annual maximum refers to the total amount of benefits you can use after meeting your deductible. That means most people are wasting over $900 a year on benefits they don't use.
How to Start Maximizing Insurance
Unfortunately, most people lose money on insurance because they aren't aware they have benefits to use or because they don't understand their insurance enough to use it confidently. That's where a call to your insurance company or employer can make a big difference. You can also speak with a dental practice employee, especially a treatment coordinator or insurance expert, who's likely to know the nuances of your plan.
Afterwards, determine what treatments you need to get done. See if your plan covers family members who may need a cleaning, exam or fluoride treatments. These are all covered anywhere from 80 to 100 percent for most insurance plans. If you have large amounts of restorative work to get done, you can work with a dentist to stagger it so that you maximize your benefits this year and as you enter the new year.
Preventive treatments don't just make you feel like you accomplished something for your oral health today. They also work to give you peace of mind for the future. Prevention has been proven to reduce the likelihood of emergency dental visits later, which also tend to be far more expensive in comparison.
Schedule an appointment today to get the most out of the benefits you paid for!
About the Author
Dr. Joseph Sandberg earned his dental degree from the University of Pennsylvania School of Dental Medicine. Since then, he's earned a Mastership in the Academy of General Dentistry. Him and his team work hard to help you file insurance claims and answer any questions you have about your benefits. To learn more about his practice, you can contact him through his website.