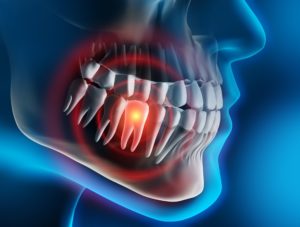 Are you heading out of town? You have taken a great deal of time preparing for your upcoming travel plans. Unfortunately, even with the best preparation, an unexpected complication can interrupt your vacation. Although you never expect it to happen to you, 1 in 6 Americans has a dental emergency every year. There is no worse time to have one than when you are away from home. Thankfully, there are several tips you can use during the stressful event until you can see an emergency dentist.
Managing Dental Emergencies While Traveling
Dental emergencies can take many forms and often occur when you least expect it. If one happens to you, do not be caught off-guard. There are several things you can do to help ease your discomfort.
Toothache
Among the most common problem to arise is a toothache. If you are flying, do not be surprised if you develop a sudden ache in a tooth. As the air pressure changes in the plane, it can affect your teeth. Air enters smalls spaces in your teeth, like through a crack, cavity, or filling. This causes the spaces to expand, leading to pain.
If your pain does not subside after you land, floss your teeth to dislodge anything that may be caught between them. Rinse your mouth with warm salt water and take an over-the-counter pain reliever. If your discomfort continues, it is time to contact a local dentist.
Broken or Cracked Tooth
A broken or cracked tooth must be treated by a dentist immediately. While you wait for an appointment, apply a cold compress to the outside of your face to manage any swelling. Avoid placing any pressure on your tooth and keep it clean until after it has been repaired.
Dislodged or Knocked Out Tooth
When an injury to your face occurs, it can lead to a dislodged or a knocked out tooth. If it has only been pushed out of position, gently try to put it back into place and bite on a piece of gauze to prevent it from moving.
If the tooth has been fully knocked out of its socket, hold it by the crown and rinse it with water. Do not use any cleaners or dry it. Try to reinsert it back into its socket. If you cannot, place it in a cup of milk. Either situation requires you to see a dentist within the next 30 minutes to increase the likeliness of saving your tooth.
Preparing for Your Trip
While you pack your suitcase and make your travel plans, schedule an appointment for a checkup with your dentist before you leave. They can detect an issue that may lead to a dental emergency while you are away from home.
About Dr. Joseph Sandberg
For over 30 years, Dr. Joseph Sandberg has provided comprehensive dental care to the community. He believes in always being there for his patients, even in times of emergency. If the unexpected occurs, do not wait. Contact our office today for an appointment.