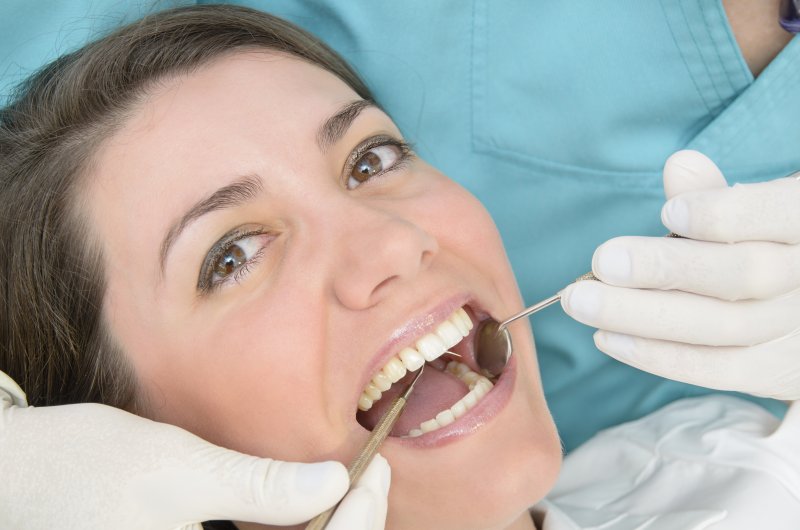 If you think dental checkups are nothing more than a hygienist performing a quick sweep over your mouth, cleaning your pearly whites, and letting the dentist look everything over before giving a thumbs up, you're going to the wrong dentist. Each time you visit your dentist office, not only should you receive a thorough examination and cleaning, but you can expect to be screened for oral cancer. Here is why that reason alone should keep you from skipping out on your next appointment.
What are the Signs of Oral Cancer?
When melanoma, a type of skin cancer that can manifest anywhere melanin cells exist, which include the mouth, heart, or other tissues throughout the body. This is why your dentist can serve as your first line of defense when it comes to early detection of oral cancer.
Some signs or symptoms you may notice include:
Oral sores that do not heal or continually bleed
Difficulty swallowing or chewing
Red and white patches in your mouth
Sore throat
However, not all signs are visible to the average person. When visiting your dentist for a routine checkup, he will be able to thoroughly check above and below the gum line, as well as within the smaller crevices of your mouth if any signs of oral cancer exist.
How Often Should I Be Checked?
Oral cancer screenings should occur at least once a year; however, your dentist will look at your mouth and neck to check for any abnormalities or tissue changes during each visit. Using x-rays, digital images, and a visual and tactile exam, your dentist will have a full view of the internal and external structures of your teeth and face.
Not only does this type of diagnostic evaluation check screen for oral cancer, but it will also help in diagnosing tooth decay, gum disease, teeth grinding, TMJ dysfunction, and other systemic diseases. If there is an area of concern, your dentist will take a biopsy and send it off for review. If it is determined that you do have oral cancer, you can expect your dentist to sit down with you and discuss the findings, answer your questions, and establish and treatment plan.
Why is It Important to Be Screened?
Oral cancer is a very serious disease that unfortunately, takes the lives of far too many people each year. Early detection is key when dealing with this disease. Far too often, oral cancer is diagnosed in its later stages, making it difficult, if not impossible, to treat. However, if it's caught early, there is a high success rate for treatment.
Don't take that kind of chance with your life. By visiting your dentist for regular checkups, it could just save your life.
About the Author
Dr. Joseph A. Sandberg, DMD, graduated second in his class at the University of Pennsylvania School of Dental Medicine. He then went on to complete his General Practice Residency at the Department of Oral Medicine at the Hospital of the University of Pennsylvania. Dr. Sandberg and his team at South Jersey Center for Dental Medicine provide superior dentistry and individualized service to all patients. To learn more, contact us via our website or by calling (856) 596-4333.