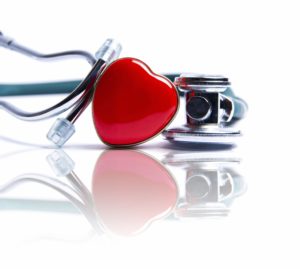 Have you ever found blood in your sink after brushing your teeth? Do you have bad breath that just doesn't seem to go away? Do your teeth look longer than they used to? These are all early signs of gum disease, which can cause a whole mess of problems in your mouth. But can it also lead to issues in your heart? Let's examine the possible link between gum disease and heart health.
What is Gum Disease?
Gum disease starts with a bacterial infection in the gums and, if left untreated, could end with tooth loss due to the destruction of the bone and tissue surrounding your teeth. The first stage of gum disease, called gingivitis, begins with bacteria in plaque building up, causing the gums to become inflamed and bleed easily when brushing and flossing. The teeth are still firmly in their sockets and are not loose yet. No irreversible damage has been done, so gingivitis can typically be treated by your dentist.
Periodontitis, the second stage of gum disease, is not so easily treatable. When gingivitis progresses, the inner layer of bone and gum pull away from the teeth and create pockets. These spaces can collect debris and become infected by bacteria that break down the fibers that attach teeth to gums. Teeth then become loose and can eventually fall out.
What Are the Symptoms of Gum Disease?
It's best to see your dentist right away if you're experiencing any of these symptoms:
Red, swollen, or bleeding gums. Gum disease tends to start with inflammation around the gum line that can cause bleeding.
Bad breath. The more built-up plaque you have, the more bacteria feed on it. The bacteria release toxins that irritate the gums and leave behind an awful smell.
Teeth that look longer. If your teeth look longer, chances are that your gums are shrinking. When bone starts to break down, the gums separate from the tooth and create pockets.
Can Gum Disease Affect Your Heart?
Some studies have shown a connection between the health of your gums and your heart. In one study from 2014, researchers examined people who had both gum disease and heart disease. The people who received treatment for their gum disease had 10 to 40 percent lower cardiovascular care costs than those who didn't get proper oral care.
The most popular theory at the moment for the connection is that the inflammation that is characteristic of gum disease can spread through the body. It can eventually lead to the heart and cause hardening of the arteries, increasing risk of heart attack and stroke.
How Can I Prevent Gum Disease?
The best way to treat gum disease is to prevent it from happening in the first place. Here are a few things you can do to decrease your risk:
Brush your teeth at least twice a day.
Floss at least once a day.
Don't smoke. If you are having trouble stopping, your dentist has resources to help you.
Limit sugary foods and beverages.
Gum disease has been proven to affect your heart health. Therefore, in addition to eating right and exercising, you have to take care of your teeth to take care of your heart!
About the Author
Dr. Joseph Sandberg has been providing the Marlton, NJ community with comfortable and comprehensive dental care for more than 30 years. He has earned several awards and accomplishments throughout his career, including a Mastership in the Academy of General Dentistry and being a past president of the New Jersey Academy of General Dentistry. For more info on how he can help you prevent gum disease, contact him here or call him at (856)-596-4333.