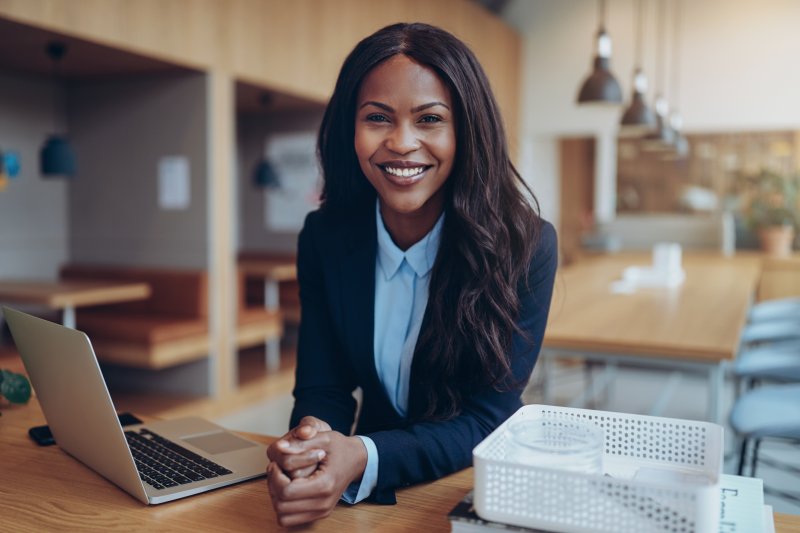 Back in the day, going to the dentist was pretty much all about warding off dental problems and maintaining excellent oral health. However, as time goes on, cosmetic dentistry is becoming more and more common. After all, who doesn't want to feel great about the appearance of their smile. There are all sorts of different cosmetic dental treatments out there to choose from. Here are some of the most common.
Dental Veneers
Veneers are thin shells of dental grade porcelain that are bonded to the front surface of the teeth in order to cover up all sorts of different cosmetic imperfections, including:
Gaps
Stains
Chips
Cracks
Undersized/misshapen teeth
Slightly crooked teeth
During the initial dental visit, a small portion of the protective enamel is removed in order to make room for the veneers. An impression is then taken and sent off to the dental lap where the permanent ones are made. In just a few weeks, they are permanently cemented to the teeth, and you leave the office with a beautiful smile makeover!
Direct Cosmetic Dental Bonding
If you have minimal chips, cracks, stains, or gaps, cosmetic bonding makes an excellent, yet affordable option. Your dentist will use a tooth-colored composite resin and sculpt it to your tooth. This procedure typically takes less than an hour and it is cost effective.
Teeth Whitening
You don't usually get the results you're looking for with over-the-counter teeth whitening products. Professional teeth whitening is a safe option with much more effective results. First, you begin a pre-treatment that takes two weeks of daily application. Next, you will return to the dental office for a deeper whitening. You will be left with a smile that is noticeably whiter!
Invisalign Clear Braces
Many older teens and adults don't want to endure who knows how long with a mouthful of metal brackets and wires. Invisalign uses a series of clear, plastic aligners to slowly shift teeth into their optimal locations. You just wear each set of aligners for 20 to 22 hours a day for about two weeks before moving on to the next ones. There are no eating restrictions to follow, and no one will even notice that you're wearing them!
There is a reason why cosmetic dentistry is a booming industry. With dental technology that is more advanced than ever before, there are so many options out there. If you're looking for a newfound confidence. Cosmetic dentistry may be the answer!
About the Author
Dr. Joseph Sandberg is an experienced dentist who has been working in the field for more than three decades. He obtained his dental doctorate from the University of Pennsylvania School of Dental Medicine where he graduated second in his class. He earned his Mastership in the Academy of General Dentistry and is a Past President of the New Jersey Academy of General Dentistry. To learn more about cosmetic dentistry or to schedule a consultation at his office in Marlton, visit his website or call (856) 596-4333.