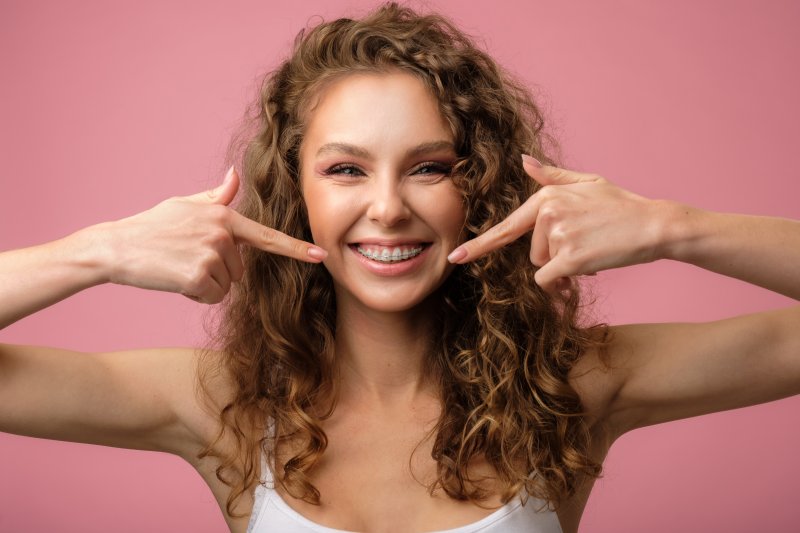 When people think of orthodontic treatment, they typically envision a mouth full of metal wires and brackets. Braces are one of the most traditional and widely-used methods of straightening teeth – if you don't have them yourself, it's likely you know someone who does! But even though they're a popular orthodontic solution, there are several fun facts about braces that most people don't know about. Read along to learn some interesting tidbits about them.
Braces Are Almost 300 Years Old
The first set of metal braces was made in 1728 by French physician Pierre Fauchard, the father of modern dentistry. The braces consisted of a flat piece of metal material that was connected to the teeth by a thread. About 200 years later, dentist Edward Angle created brackets to help correct tooth misalignment more effectively.
NASA Invented a Wire Used for Braces
Orthodontics made incredible advancements when NASA developed a metal alloy called nickel-titanium in 1959. The heat-resistant material was intended to be used on space shuttles, but it was perfect for making flexible wires that can be attached to teeth. Plus, alloy helps decrease the discomfort associated with braces!
Braces Are for More Than Straightening Teeth
Most people get metal braces to correct misaligned teeth. However, they're also used to fix irregular bites. Hence, they can also alleviate other oral health problems, such as:
Difficulty chewing or swallowing
Breathing issues
Speech problems
There Are Several Types of Braces
Did you know that there are over ten different types of braces? During your consultation, your orthodontist will evaluate your mouth to determine the best type for your smile. If you don't want your treatment to be visible, Invisalign is a great option to consider. Some dental offices might even offer mini or porcelain braces for those who want their braces to be less noticeable.
Every Orthodontist is a Dentist
Every orthodontist is a dentist, but not every dentist is an orthodontist. That's because orthodontists must specialize in the prevention and treatment of malocclusions and other teeth irregularities. Once they finish dental school, they must spend an additional two to three years in an orthodontic residency program.
Braces Are for Everyone
Some people are under the assumption that braces are only for tweens and teens. However, that's not the case at all. These days, orthodontic treatment is an option for everyone, regardless of age! In fact, the American Association of Orthodontics reports that out of the four million Americans who have braces, one million are over the age of 18. It's never too late to obtain a smile you're proud of!
Braces are the first step on your journey towards an ideal smile. If you're ready to start the process, contact your orthodontist and ask how you can begin!
About the Practice
At South Jersey Center for Dental Medicine, our team will go above and beyond to make you feel right at home. We offer exceptional, state-of-the-art, individually tailored dental care that is bound to exceed even your highest expectations. If you are unhappy with the alignment of your teeth, we can help you achieve your best smile with braces. Visit our website or call (856) 596-4333 to schedule a consultation with our orthodontist.