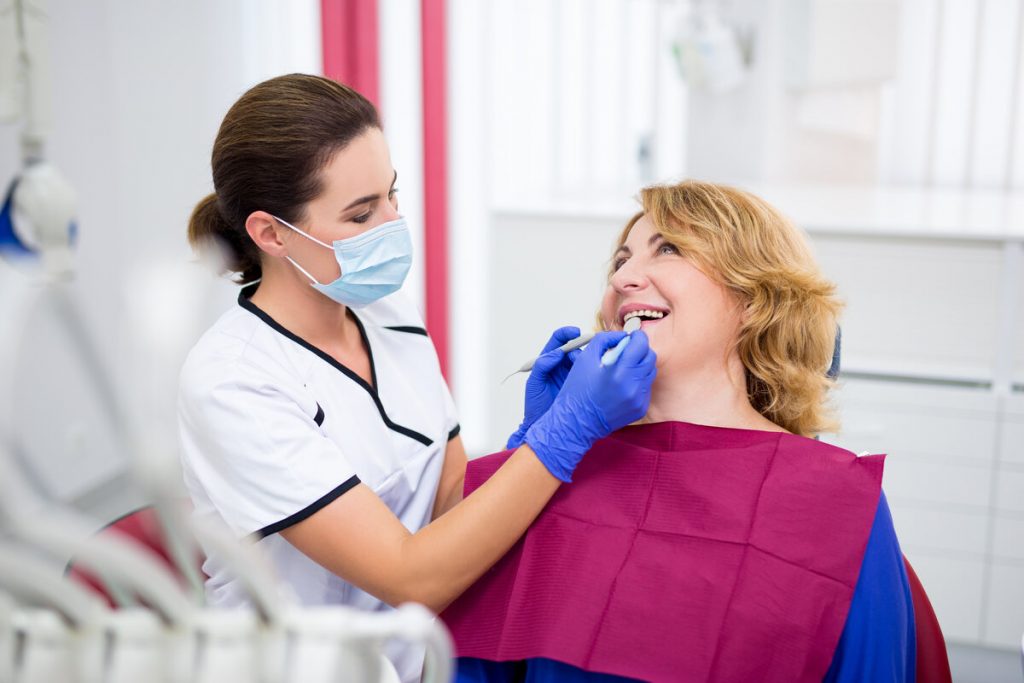 Visiting the dentist two times per year is an important part of maintaining good oral health and making sure your smile stays as healthy and bright as possible. Even so, many people avoid visiting the dentist because they're worried that getting a dental checkup and cleaning in Marlton will be painful. Read on to learn what you can expect from your dental checkups and cleanings as well as ways you can reduce discomfort during your visits to the dentist.
Does It Hurt to Have Your Teeth Cleaned?
While having your teeth cleaned, you shouldn't experience any pain. Even so, some complications may lead to your teeth being more sensitive than normal, including having swollen gums, cavities, or other oral health issues. Let your hygienist or dentist know if you're experiencing any pain or discomfort during your cleaning. This will allow them to take the necessary steps to make sure you're comfortable.
How to Reduce Discomfort During Teeth Cleanings
If you feel uncomfortable during your dental cleanings, there are a few things that you and your dentist can try to make things more tolerable, including:
Brush gently – Some people think forcefully brushing their teeth will make them cleaner, but all this really does is damage your enamel and make you more susceptible to cavities. Brush your teeth gently and use a soft-bristled toothbrush and fluoride toothpaste to strengthen your teeth and avoid scratching the enamel.
Sensitivity toothpaste – Using desensitizing toothpaste while you brush your teeth will help reduce discomfort while having your teeth cleaned. It can take several weeks for the toothpaste to start making a difference, so begin using it well before your appointment if you can.
Numbing –Ask your dentist about dental sedation. This can be used to numb the area they're working on or to sedate you so you're more comfortable during your cleaning.
Pain relievers –Take pain relievers before your appointment to lessen discomfort. Check with your dentist beforehand to make sure this won't cause any complications.
Oral hygiene – Brush your teeth twice per day for two minutes and floss at least once per day, preferably before bed. This will lessen your chances of developing cavities, gum disease, and other oral health issues that can cause sensitivity during cleanings.
Dental cleanings shouldn't hurt, so make sure to tell your dentist if they do. With the above tips, good oral health, and the right dentist, you'll be able to keep your pearly whites healthy and make it through your cleanings pain-free!
About the Author
If you experience tooth sensitivity during your dental cleanings, South Jersey Center for Dental Medicine can help. Led by Dr. Joseph Sandberg and Dr. Vidya Kini Kukkundur, they can provide recommendations on how to prevent sensitivity at home and offer in-office solutions so you can make it through your dental checkup and cleaning pain-free. Are you ready to schedule an appointment with the South Jersey Center for Dental Medicine or have questions about how to lessen sensitivity during your dental cleanings? Call their office at (856) 596-4333 or visit their website to get started.