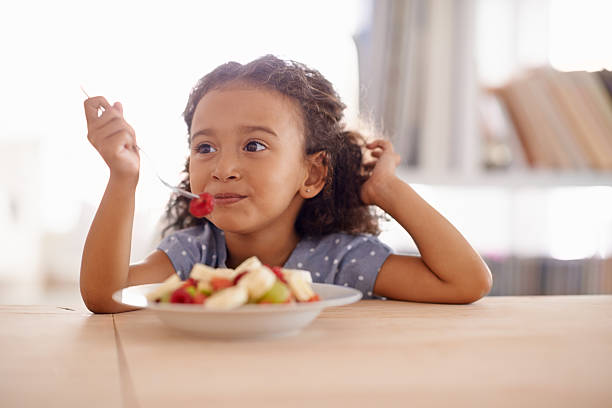 Teaching your children the best ways to care for their smiles from a young age is key to them growing up to have excellent oral health. Making sure they brush twice and floss once per day as well as scheduling appointments for them to visit their dentist every six months are crucial parts of this, but so are the foods they eat. Read on to learn about three kinds of food that can help improve your children's oral health so they can achieve beautiful, healthy pearly whites.
#1: Fruits and Vegetables
You may know that fruits and vegetables are good for your little one's overall health, but they can also help your child keep their teeth looking and functioning their best. Things like apples, pears, and carrot help increase saliva production, which will help your child wash harmful oral bacteria out of their mouth. Additionally, fruits and vegetables like strawberries, pineapple, tomatoes, broccoli, bell peppers, and cucumbers contain vitamins that are key to keeping their oral health in good condition. Avoid feeding them raisins and other dried fruits since their stickiness makes them difficult to wash away and they contain lots of cavity-causing sugar.
#2: Dairy Products
Though sweet treats like cookies and candy can negatively affect your child's smile, that doesn't mean all of their favorite snacks are off the table. Dairy products like cheese are an excellent source of calcium, which helps them maintain strong bones and teeth. Consider services a cheese board with fresh fruit as the perfect appetizer for dinner parties or other special occasions.
#3: Fish, Eggs, and Lean Meats
Fatty fish like tuna, Atlantic herring, wild salmon, and mackerel are great sources of both Vitamin D and Omega 3 fish oils. Vitamin D helps regulate the amount of calcium and phosphate in your child's body, and Omega 3 fish oils drastically reduce signs of gum disease. Additionally, lean meats contain nutrients that fight plaque, use calcium more efficiently, and protect your little one's tooth enamel from harm.
#4: Nuts
Almonds, Brazil nuts, and cashews are packed full of tons of calcium. They also contain lots of phosphorus, which is a key mineral for strong teeth. Nuts also help fight the bacteria that cause tooth decay and are low in sugar. Much like eating crisp fruits and veggies, munching on nuts also stimulates saliva production to clean your child's teeth. Additionally, walnuts contain folic acid, magnesium, iron, and potassium, all of which contribute to better oral health.
Along with daily brushing and flossing, make sure to feed your children the above foods to keep their smiles healthy. By helping your children's oral health now, they will be able to enjoy gorgeous grins for years to come!
About the Author
Dr. Joseph Sandberg and Dr. Vidya Kini Kukkundur treat patients of all ages with the kindness and compassion they deserve. If your little one's oral health could use some work, they offer exceptional children's dentistry services that can help them maintain a healthy mouth and a bright smile. To make an appointment with South Jersey Center for Dental Medicine or for more information on their children's oral health, call (856) 596-4333 or visit their website.