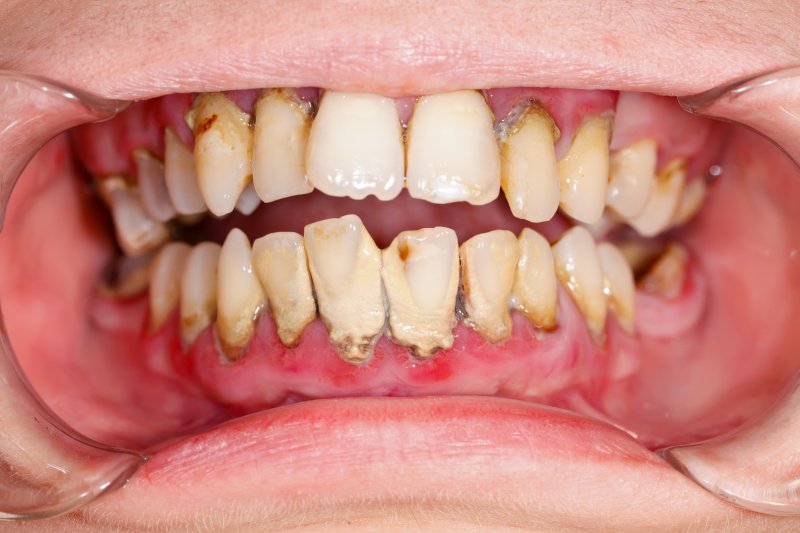 Have you ever heard the expression "runs in the family"? It refers to how certain traits people have — physical, mental, etc. — are strongly influenced by genetics. For instance, things like hair color, body size, and facial structure can be inherited from your parents. Now, if you find yourself asking, "Can bad teeth run in the family?", the answer is yes. To prove it, your Marlton dentist is here with the evidence. Read on to learn how dental health issues can be hereditary.
Can Oral Health Problems "Run in the Family"?
Simply put, yes — issues with your teeth can stem from genetic defects. In fact, studies show these problems can link up to the same genes that cause hair flaws. Heredity also affects your saliva levels and immune system, which influence your oral health.
Which Problems are Hereditary?
Your genes could raise your risk for several oral health problems. Several oral health problems are impacted by genetics. Some of these include the following:
Tooth Color
Ultimately, tooth color derives from your genes and your environment. For instance, some people naturally have thinner enamel that makes their teeth look yellow. That said, thin enamel also results from natural wear and tear over time.
Misaligned Teeth
By determining the size of your jaw, genes impact your tooth alignment too. Based on how big or small your jaw bones are, you might experience crowding, gaps, overbites, and underbites. If you've ever dealt with these misalignment conditions, chances are a family member has too.
Tooth Decay
As it turns out, certain gene variations are linked to a greater risk of cavities in permanent teeth.
This fact could also be related to saliva, as your biology shapes your ability to produce this key defense against mouth bacteria.
Tips for Protecting Your Oral Health
Even if specific genes raise your risk for oral health problems, they don't make those issues inevitable. With the correct practices and habits, you can still prevent them from occurring. Therefore, make sure to follow these oral health tips in the future:
Remember Your Oral Hygiene: As you always should, brush your teeth twice daily, floss them once daily, and rinse your mouth with mouthwash as needed.
Lay Off the Sugar: Sweets like cookies, candies, and sodas have sugar, which can cause tooth decay and cavities. As such, try to limit how much you eat them and consider "mouth-healthy" alternatives.
Avoid Bad Oral Habits: Quit smoking tobacco products, as they contribute to oral cancer. Furthermore, limit the amount of alcohol you drink — the beverage causes dry mouth.
See Your Dentist Often: Make sure to visit your dentist twice yearly for checkups and cleanings.
While your family history doesn't dictate your oral health, it can certainly impact it. That being the case, remember to practice the tips above so your teeth stay healthy.
About the Author
Dr. Vidya Kukkundur is a dentist based in Marlton, NJ, having earned her DDS from the University of New York University College of Dentistry. Thanks to that education, her specialties are preventive, cosmetic, and restorative dentistry, as well as emergency dental care. She's also accepting new patients, including families! Dr. Kukkundur currently practices at the South Jersey Center for Dental Medicine and is reachable on her website or by phone at (856)-596-4333.