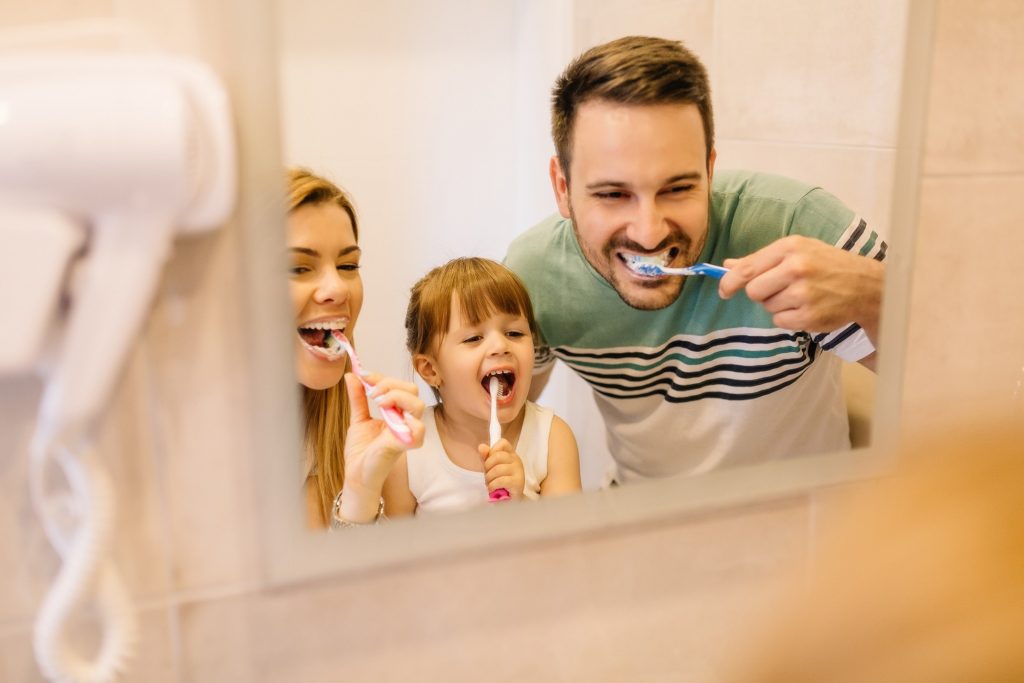 Does your little one drag their feet, complain, or do anything they can to avoid brushing and flossing their teeth? Remember, oral hygiene doesn't have to be boring. On the contrary, it should be fun, especially for children! If you're unsure where to start, don't worry – here's how you can make dental care fun for your kids.
1. Brush Beats: A Dental Care Playlist
Does your child love music? Then create some brush beats! Select some upbeat tunes that your kiddo loves to play while they complete their oral hygiene routine. Bonus tip: pick at least one song that is around two minutes long. That way, they will brush for the ideal amount of time, every time.
2. Kid-Friendly Flossers
If your child says that flossing hurts, then consider getting them a kid-friendly flosser. Brands like GumChucks aren't just effective, they also have fun characters, trading cards, and other things that make this step of the oral hygiene process significantly more fun.
3. Let Them Pick Their Toothbrush
One of the best ways to get your child engaged is by getting them involved. So, take them to your local store and allow them to pick whichever toothbrush they want! With unique colors and fun characters, they will have a blast in the process. Plus, they will look forward to using it when it comes time to brush their teeth.
4. Get Fun Flavors of Toothpaste
Nowadays, mint isn't the only flavor of toothpaste available. On the contrary, there is a wide variety, including some fun ones like bubble gum and watermelon blast! Just make sure the one you buy has the ADA Seal of Approval or that their dentist gives the thumbs up that it's tasty and effective.
5. Make Oral Hygiene a Family Event
As a parent, you know that children are like little sponges. Since they look to you for everything, even your oral hygiene routine, it's important to lead by example. For this reason, it's important to use positive words around brushing and flossing your teeth and do it alongside them to encourage good habits.
6. Develop a Reward System
If your child isn't excited by fun toothbrushes, an upbeat playlist, and the like, then a solid incentive is sure to keep them motivated. You can track their consistency on a chart over the sink and print out pictures of their reward to ensure they don't get sidetracked. Before you know it, they will associate brushing and flossing consistently with something positive!
About the Practice
South Jersey Center for Dental Medicine is home to two exceptional dentists, Dr. Joseph Sandberg and Dr. Vidya Kini Kukkundur. Their passion for creating healthy, happy smiles extends to children as well, which is why they proudly offer everything from routine checkups to fluoride treatments and mouthguards at our conveniently located office in Marlton. If you have any questions about your child's at-home oral hygiene routine or you'd like to schedule an appointment for them to come in for a visit, don't hesitate to visit our website or call (856) 596-4333.