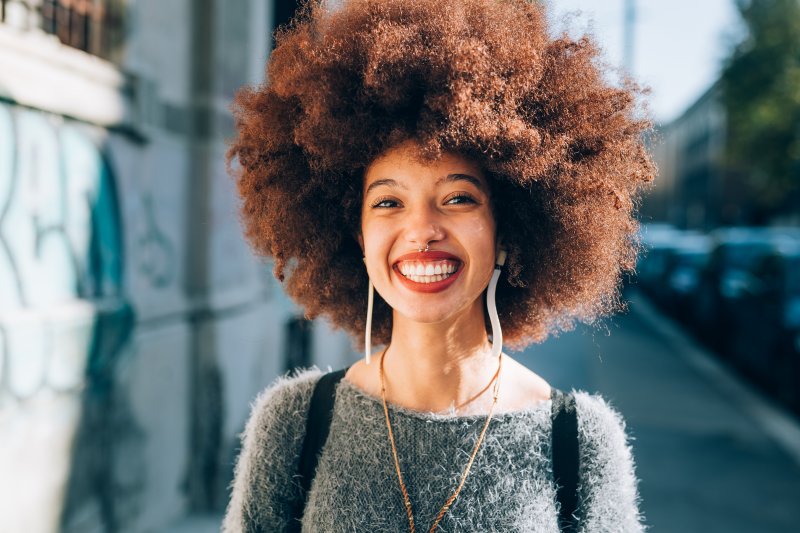 It's common for individuals to desire changes to their smile, such as addressing gaps, misalignment, or discoloration. Luckily, cosmetic dentistry can correct these concerns. Cosmetic dentistry refers to dental procedures aimed at improving the appearance of a person's teeth and gums to enhance your smile. Continue reading as we explore three common cosmetic dental flaws as well as the treatments available to remedy them.
#1: Stained or Discolored Teeth
Stained teeth are a prevalent cosmetic dental issue caused by habits like smoking, drinking coffee, tea, cola, and red wine, as well as poor dental hygiene and certain medications. However, you don't have to settle for a smile you're unhappy with, as treatments are available to address tooth discoloration.
Cosmetic dental treatments such as teeth whitening can effectively address tooth discoloration, providing a brighter and more uniform appearance. In-office treatments usually take about an hour, while at-home treatments require around 30 minutes of use per day for two weeks. Additionally, veneers, metal-free dental crowns, and cosmetic bonding are alternative treatments to improve the appearance of a stained smile.
#2: Misshapen Teeth
Misshapen and uneven teeth, often caused by genetics or teeth grinding, are common cosmetic dental flaws. This can lead to functional bite problems, TMJ disorders, premature aging, enamel erosion, and inadequate facial support.
Misshapen teeth can be corrected by your dentist using metal-free restorations like dental crowns, which can change the size and shape of the tooth, resulting in a more uniform smile that matches the surrounding teeth. Porcelain veneers and cosmetic bonding can also be beneficial in making minor adjustments.
#3: Crooked Teeth
Besides enhancing your appearance, a straight smile also makes your oral health easier to maintain. Crooked teeth can cause difficulty in brushing and flossing, leading to a higher risk of tooth decay, gum disease, and bad breath. Additionally, they can also cause bite problems and jaw pain, which may result in temporomandibular joint (TMJ) disorder.
Invisalign can help reposition teeth gradually over several months or years, while porcelain veneers can fix minor issues in two appointments. For a less durable but also less expensive option, cosmetic bonding can also correct crooked teeth for a more uniform beam.
In summary, there are many cosmetic dental treatments available to correct various issues. Consult with your dentist to find the best solution for you and achieve a beautiful healthy smile!
About the Practice
The South Jersey Center for Dental Medicine, led by Dr. Vidya Kini Kukkundur & Dr. Joseph A. Sandberg, offers a welcoming environment for patients seeking exceptional dental care in Marlton. They use the latest technology and techniques to ensure patients receive the best possible care and results. Their team provides a range of cosmetic dentistry treatments, including porcelain veneers, teeth whitening, cosmetic bonding, and metal-free restorations, to help patients achieve beautiful, healthy smiles. To schedule an appointment with Dr. Kukkundur or Dr. Sandberg or to learn more about their cosmetic treatments, call them at (856) 596-4333 or visit their website.