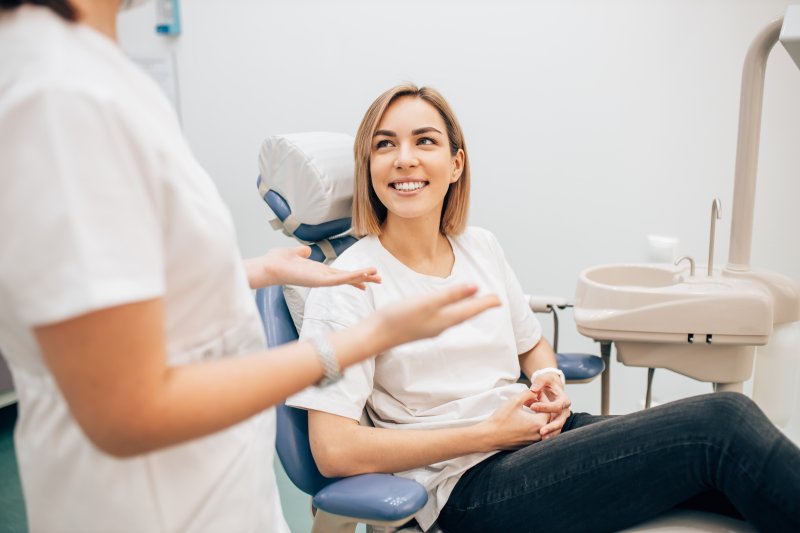 If you have a cosmetic treatment that you're interested in, the most important thing you can do to ensure its success is to find a dentist you can trust. Of course, that's easier said than done—for every decent dentist who genuinely cares, there are two who are just looking to collect a paycheck.
If you're looking to find a cosmetic dentist, here are some things that you can look for to help you.
Look at their Work
The most important thing to most people who get cosmetic treatments is how the final results are going to look. Dentists know that, which is why they try and show off their work as much as possible.
Most dentists take before and after pictures of their cosmetic patients to show prospective patients what they can do. If you're trying to find the best dentist possible, these pictures can be enormously helpful.
Look for Reviews
One of the best (and worst) parts about the internet is having the opinions of billions of people at your fingertips. While this can be infuriating, it can also be incredibly useful when it comes to finding a decent dentist.
Taking a look at what actual patients have to say about the dentist you're interested in can be a great way to get an initial sense of who you're dealing with and how they treat their patients. They can also tell you a lot of things that before-and-after photos can't, like how office staff are likely to treat you, and how much time the dentists spend with their patients.
Schedule a Consultation
When you have a short list of dentists that seem appealing, the best thing to do is to schedule consultations with each of them. You can check out their office, meet their staff, and get a sense of what they're like as people.
Finding a good dentist may not always be easy, but it's worthwhile. Once you do, they can unlock a whole new world of cosmetic dentistry that can give you a smile that you to be proud of!
About Our Practice
At South Jersey Center for Dental Medicine, we welcome our patients into a state-of-the-art dental practice where they can get superior dental care. No matter what kind of issue you come in with, our two experienced dentists will take the time to understand you and give you the treatment that you need.
If you have any questions about cosmetic dentistry, we can be reached at our website or by phone at (856) 596-4333.