Meet Your Marlton Dental Team
When you visit the South Jersey Center for Dental Medicine, you'll spend a good amount of time with Dr. Sandberg — but you'll also get to know our friendly, helpful staff along the way. Trust our dental hygienists to provide gentle cleanings and patient education, and feel free to ask our knowledgeable staff any questions you may have about your treatment plan or dental insurance. Our trusted dental assistants are there every step of the way. Families from Marlton, Cherry Hill, and Vorhees are invited to schedule an appointment today!
Donna Mills, Treatment Coordinator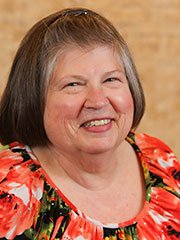 Donna first joined our team 20 years ago, and she's been working in dentistry for 47 years overall. Originally from Erial, she became a Registered Dental Hygienist in 1977 and is also well-versed in accounting technology. She enjoys the quality of the dental care provided at the practice and the people she works with every day!
Donna has two sons and two grandchildren. When she isn't busy at work, she enjoys visiting the grandchildren in Florida, doing church activities, and keeping up with her flower gardens.
Jennifer Brook, Dental Hygienist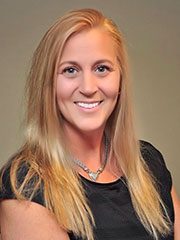 Jennifer has been in practice since 1994 and joined us in 2004. She attended college at CCP and is also certified in local anesthesia. What she enjoys most about her work is the patients' smiles!
Originally from Philadelphia, Jennifer's hobbies outside of the office include traveling, paddleboarding, and photography.
Barbara Trautz, Dental Hygienist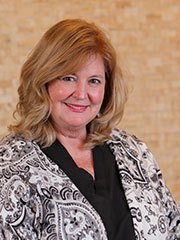 Barbara received her Registered Dental Hygiene license in 1977 and her Bachelor's degree in Health Education from Glassboro State College in 1981. She has an extensive background in periodontal hygiene and takes great pleasure in treating her patients well.
Barbara has two children that are teachers. She enjoys gardening, cooking for her family and friends, and heading to the shore whenever she is able.
Andreea Gabriela Petrusca, Dental Assistant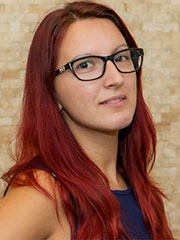 Andreea Gabriela Petrusca is Dr. Sandberg's new full time chairside clinical assistant.
She loves to help people and feels her chosen career as a dental assistant was the perfect choice. She is constantly trying to better herself in her career and is working on getting her Cerified Dental Assistant and Registered Dental Assistant Certificate.
Andreea was born in Romania, Easter n Europe and is fluent in Romanian, English and Spanish. Back home she has a lot of relatives that she tries to go visit as much as possible.
In her free time she spends time with her family and friends. She likes to walk, ride bike and read. Her favorite place to be is at the beach. She loves to travel the world and learn, first hand about different countries.