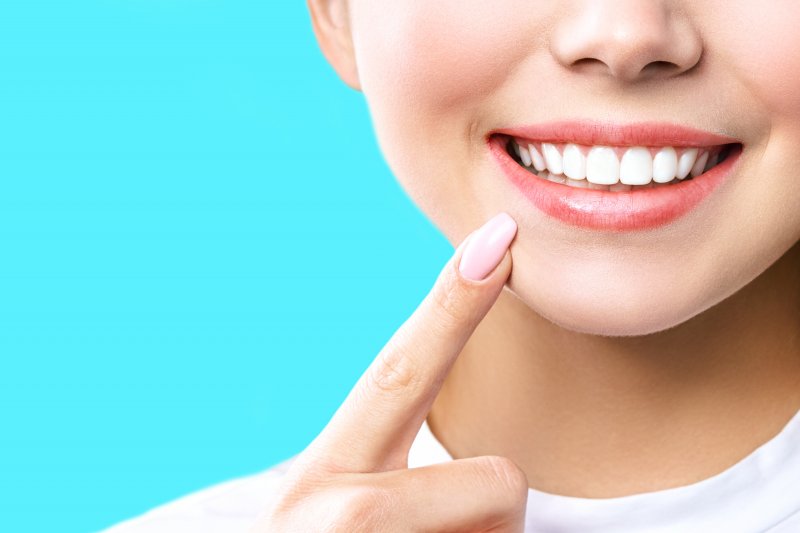 So, let's say you want at-home teeth whitening to improve your smile. That way, you'll get to remove your tooth stains while keeping your preferred schedule. However, you don't know whether to choose a store-bought whitening kit or one from your dentist. After all, what's the difference between the two? Is one more effective than the other? Until you answer these questions, you can't make an informed decision. That said, read on to learn the differences between these two whitening methods and why you should visit your dentist.
How Do Store-Bought Whitening Kits Work?
Store-bought whitening kits use two different approaches: bleaching and abrasives.
The bleaching method tries to whiten teeth by using bleach to color enamel white. Over-the-counter examples are bleaching trays, whitening strips, and similar items. These products are peroxide-based and usually have hydrogen and carbamide peroxide at low levels.
As the name suggests, the "abrasives" method uses abrasive materials to "scrub away" tooth stains. Products that try it are whitening toothpaste, gum, and mouthwash. Using these items supposedly results in whiter teeth after a few days.
OTC whitening products tend to be less expensive than at-home or in-office approaches.
How Do Pro Take-Home Whitening Kits Work?
Dentists are pretty careful when giving whitening kits to their patients. First, they'll examine your smile to ensure it's healthy and infection-free. Next, they'll take impressions of your mouth to create customized plastic trays. Once the trays are ready, your dentist will instruct you on how to apply whitening gel to them at home.
Professional whitening kits use large amounts of bleaching ingredients. For instance, the concentration of carbamide peroxide in at-home kits ranges from 10% to 38%. As a result, patients only need to wear their gel-filled trays for an hour a day over two weeks. Afterward, teeth will be anywhere from six-to-eight shades whiter.
Why You Should See Your Dentist
You should see your dentist for a whitening kit rather than use a store-bought one. Problems with the latter type include the following:
Store-bought kits aren't always safe – Some have the American Dental Association's Seal of Acceptance. In contrast, others use baking soda that erodes tooth enamel.
Over-the-counter products have little bleach – As seen above, most store-bought kits don't have much of the stuff that whitens teeth.
They don't provide a lasting solution – At best, store-bought kits can keep your teeth white for one-to-three months. Meanwhile, dentist-approved ones can whiten teeth for up to three years.
It's great that you want to whiten your teeth at home — just choose the best method possible. That said, talk to your dentist about at-home teeth whitening options that would work for you!
About the Author
Dr. Joseph a. Sandburg is a dentist in Marlton, NJ, having served the South Jersey community for over thirty years. He earned his DMD from the University of Pennsylvania's School of Dental Medicine and a Mastership in the Academy of General Dentistry. He is highly accomplished in preventive, cosmetic, and restorative dentistry. Dr. Sandburg currently practices at the South Jersey Center for Dental Medicine and can be reached at his website or by phone at (856)-596-4333.