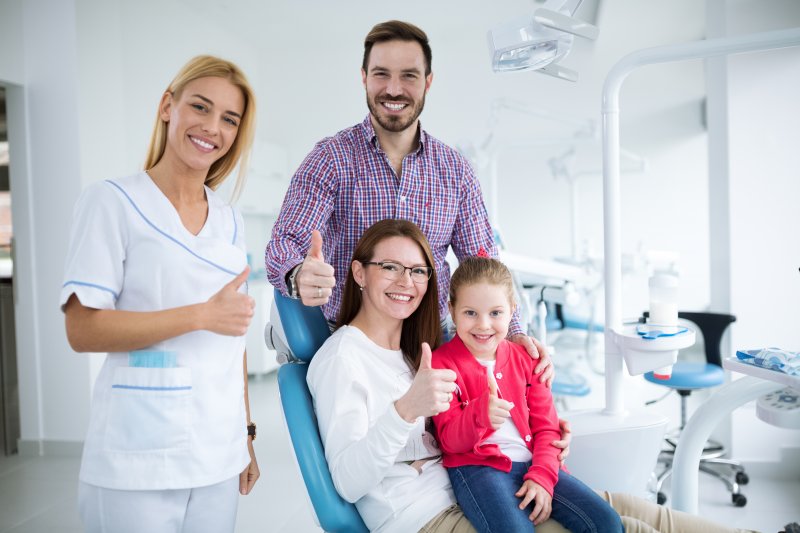 When you have a family, you need to track more than just your dental visits. For one thing, your kids will rely on you to get them to their appointments. You might also schedule visits for your spouse or other loved ones. Needless to say, managing so many services with multiple dental providers is a hassle. Luckily, you could always switch to a family dentist. Doing so would make things easier for you and the rest of your household. To learn more, here are four significant benefits of having a family dentist.
Simplified Care
Perhaps the biggest advantage of a family dentist is that they simplify your dental care. Specifically, they offer dental services for child and adult patients alike. Everyone from kids to grandparents can go to a single provider.
This means you won't need to shuttle to different dentists anymore. Instead, you can have the same dentist give braces to your teens and dentures to your aging relatives!
Wider Range of Services
Given that they see patients of all ages, most family dentists provide a wide range of services. As a result, individual adult patients won't have to travel between providers to get the health care they need. Whether you want teeth whitening or deep cleaning, your dentist could accommodate your preferred treatment.
Easy-to-Track Dental History
When you have a relationship with one dentist, your family's dental history can be found in one place. That said, the practice will know any diseases, surgeries, or sensitivities on record and use that information for personalized treatments.
A trackable dental history also makes noticing shifts in a family's oral health easier. If some issues are genetic, your dentist will be vigilant when treating family members and act as needed.
Develop Personal Relationships
You're more likely to develop a strong relationship with a family dentist you see regularly. That's a good thing, as such familiarity will help family members feel comfortable. They'll then find it easier to express their dental concerns.
Plus, the relationship will help your kids not view the dentist as scary. They won't panic when they hop into the dental chair.
With a family dentist, you and your family get easier lives and better oral health. Given the benefits above, therefore, try and find one near you!
About the Author
Dr. Joseph A. Sandburg has been practicing dentistry in Marlton, NJ, for over thirty years. In that time, he has always held a strong commitment to comprehensive care for his patients. For himself, that means providing preventive, cosmetic, and restorative dental treatments to all ages and backgrounds. Sandburg currently practices at the South Jersey Center for Dental Medicine and can be reached at his website or by phone at (856)-596-4333.